Our term time programme is now running - new children are welcome to join throughout the term!
Book your child's space now...
We have three full-time coaches plus numerous coaching assistants, most of whom have come up through the coaching programme themselves. Find out a bit more about each of us below!
Ollie Fry, Head Coach & Director
Ollie has been coaching for over 16 years and is the owner of Teach Me Tennis. Having worked in a variety of different environments, from big commercial centres to more performance based roles, Ollie's dream was always to have something to run his own way.
Ollie is a fully qualified and licensed LTA coach and has numerous other qualifications in tennis coaching. Here is how Ollie described his coaching life:
Ever since I realised I wasn't quite as talented as Andre Agassi I have always wanted to be a tennis coach. From the start of my career I tried to expose myself to as many different sessions, coaches and players as possible and consider myself really lucky to have worked with some great mentors and colleagues.
I love the sense of achievement in helping players reach their goals at all ability levels and the variation we see at the club is such a fun and ever-changing challenge.
Together with our fantastic staff and loyal client base, I am incredibly proud of what we have achieved so far and cannot wait to see what we can do in the future.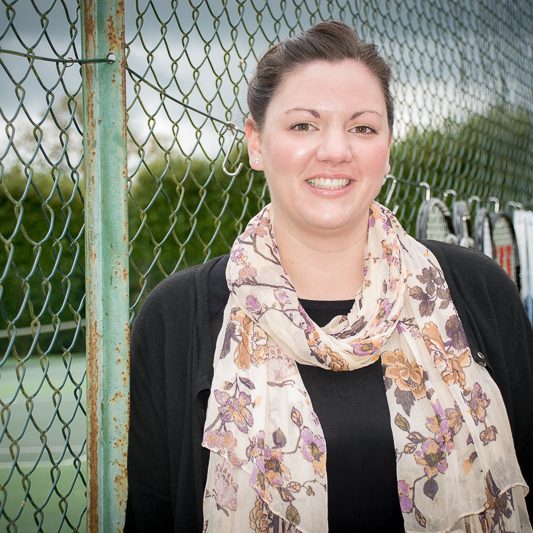 Louise Fry, Director & Head of Communications
I didn't play tennis as a child but was introduced to the sport by Ollie, watching him play and coach, as well as annual trips to Wimbledon.
Since we set up Teach Me Tennis in 2013 I have had several lessons myself and enjoyed participating in some adult group lessons, and now our son is old enough to have joined the Tennis Tots lessons too so it really is a family affair!
I'm normally the person at the end of the phone and answering your emails so I look forward to speaking to you soon.
Andy Lee, Assistant Head Coach
Andy has been with us from the start and is a hugely popular member of our team. He is a fantastic coach as well as being men's captain for the club.
A word from the man himself:
Hi, my name is Andy and I've worked as a Tennis Coach at Peppard Tennis Club for 10 years. I have enjoyed playing tennis since I was 12, and I've captained the men's first team for four years. I have been a part of the Teach Me Tennis team since the start and have thoroughly enjoyed working with such inspiring and driven colleagues. My favourite part of coaching is increasing confidence in all players. I enjoy teaching all ages and the individual challenges that come with each player. My least favourite part of coaching is probably the tan lines...
Eze joined our team in the summer of 2023.
Hi. I'm Eze, originally from Argentina. I couldn't be happier to be part of the Teach Me Tennis coaching team here at Peppard.
I started my coaching career a few years back in order to help my children develop their game in a structured way and haven't stopped since then. I love coaching all ages, levels and abilities whether it is group or individual lessons and hope to see you at the club soon!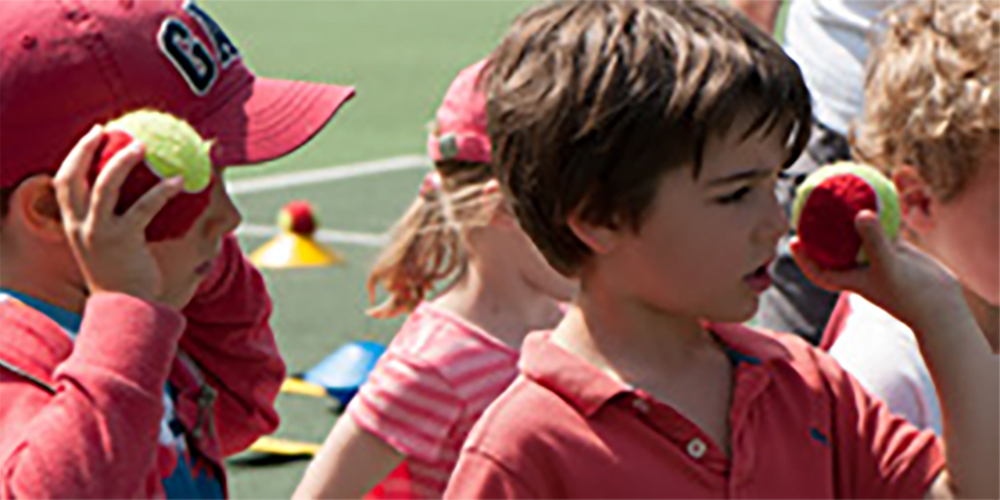 Our passion is making tennis more of a sport than a hobby. We try to make everyone actually play tennis, not just learn to hit a ball.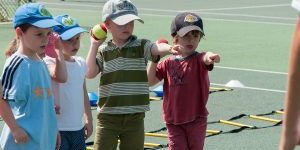 Answers to commonly asked questions can be found here, such as what to wear, what to bring and what happens during bad weather.
We coach at Peppard Tennis Club, just outside of Henley, where there are six well-maintained courts with good facilities lovely surroundings.
"Hello – I just wanted to say thank you for another great year with you. I can only imagine how tricky it's been to work with the ever-changing rules but you did it.
Sam just absolutely loves coming to your classes. How you manage to get children with the co-ordination of jellyfish to get to the point of having rallies is beyond me…."
Lucy, term time parent
"I can highly recommend the whole team at Teach Me Tennis.
My son (age 7) has attended two so far of the Summer camp sessions and really enjoyed them".